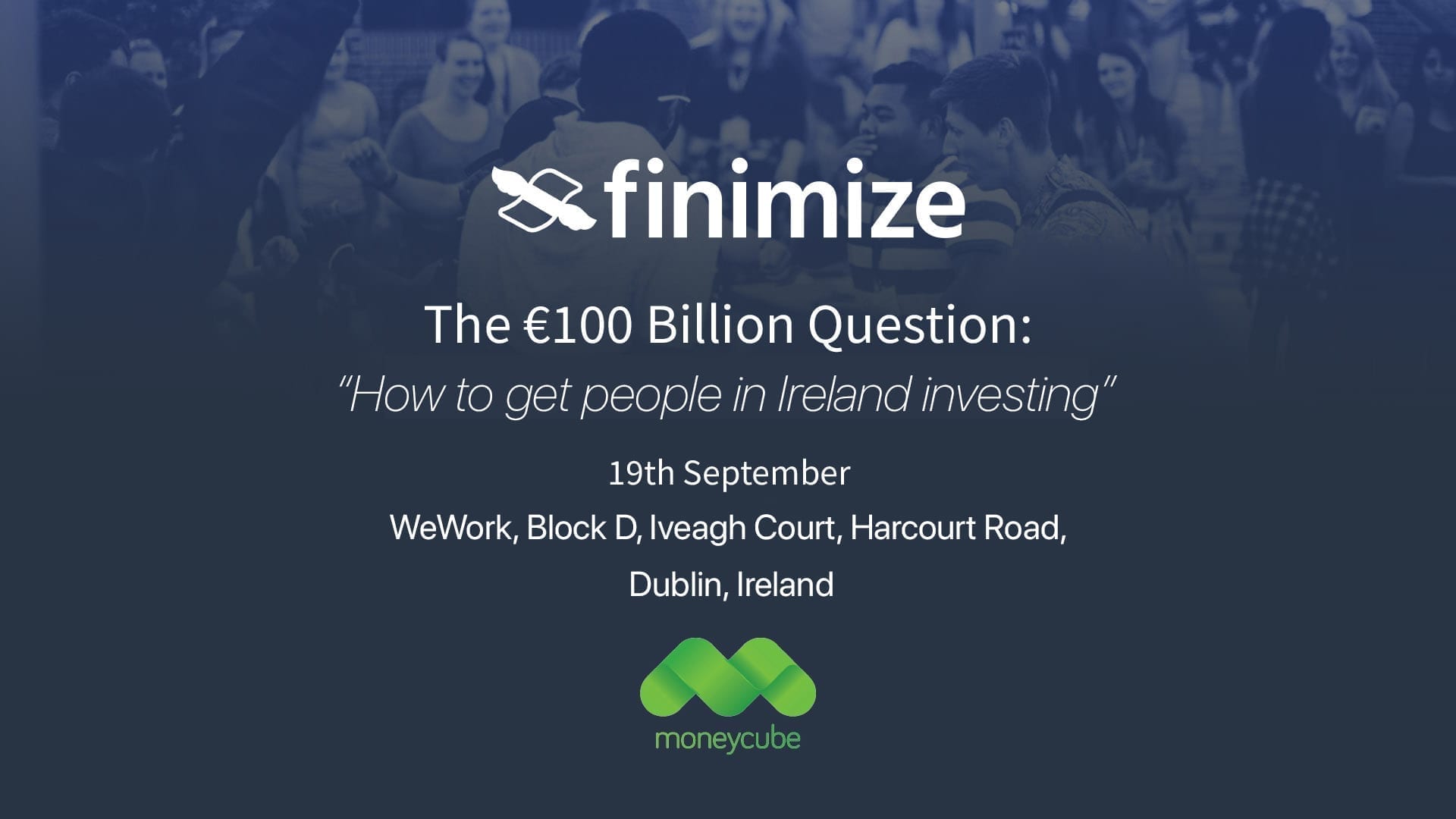 Join Finimize and Moneycube on Wednesday 19 September in WeWork Dublin to discuss the €100 billion question: how to get people in Ireland investing.
On the panel:
– Chris Burge, Spark Crowdfunding, Ireland's first equity crowdfunding platform
– Rupert Hogan, Flender, Irish based P2P lending platform
– Paddy McGettigan, certified financial planner and contributor to the Irish Independent
What's the €100 billion question?
€100 billion is sitting in Irish bank accounts, slowly being eroded by inflation.
Investing your money in Ireland has long been too difficult and too expensive.
Together with Finimize, we'll be hosting a panel discussion with the people who are harnessing technology to change this.
Where do I register?
Join us to figure out what you can be doing to put your money to work.  Click here to register on Eventbrite.