Each year, we pick a handful of investment funds available to Irish investors and highlight them on our blog.  We've charted below how our 2022 selections performed.
Interested in our 2023 picks?  Click here to read more.
There's no doubt 2022 was a tough year to have your money in investment funds, with equity markets down 12.8% in Euro terms.  But investing's a long-term game, and that has to be set beside the growth in 2021, when markets rose by 31.1% in Euro terms.
What was harder on investors in many ways was the fact that bond markets sold off aggressively at the same time, and inflation started to seriously erode the value of cash.  There were few places for your money to hide in 2022.
We've set out the one-year performance of the funds we recommended at the start of the year in the charts below.  There's no doubt it's unpleasant reading.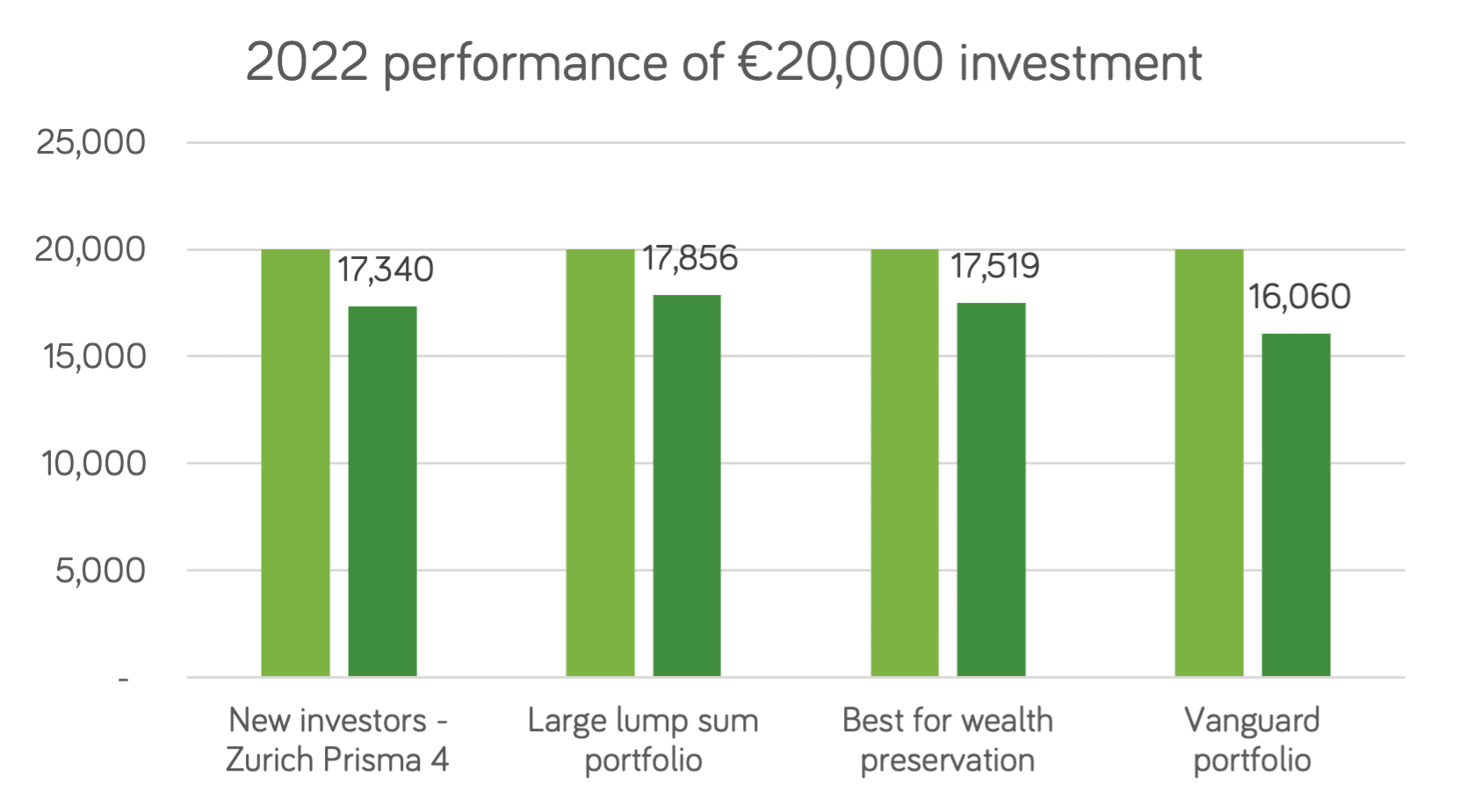 Of course, it's the longer term that really counts.  We've charted the five-year performance of our 2022 chosen funds below.
As you can see, they have all turned in solid long-term growth.  Even the lowest performer here is up over 21% over five years, despite enduring the worst year in markets since the global financial crisis. Compare that to five years of rock-bottom interest rates in the bank!